Even though the news has gone quiet on the biggest health scandal to have rocked rural in a number of years, work is still underway to eradicate the disease since it was announced that laws were to be changed in order to make this a matter of urgency in 2018.
Nationally, the number of active confirmed properties (as at 6 November 2020) is 7.
On 7 November 2020, it was reported that two farms in Canterbury had tested positive, bring the total to seven infected farms in the region, while 146 other properties around the country are under surveillance. This was the second wave of the disease for one of the newly infected farms which saw its milking cows culled last year. The Ministry for Primary Industries picked up the infections through ongoing surveillance and are still mapping the exact source.
"It's not a cause for alarm, we had expected this and the numbers we are picking up are well within what we had forecast," Mycoplasma bovis programme director Stuart Anderson said.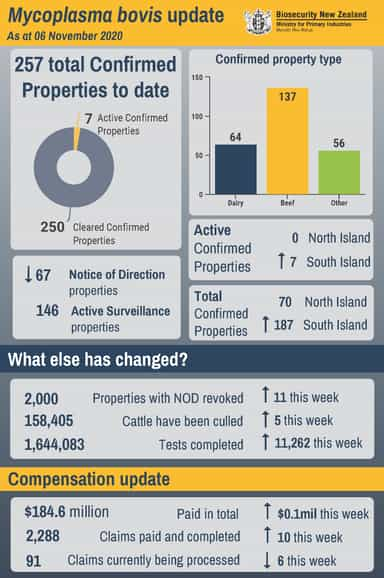 All affected properties are under quarantine controls which restrict the movement of stock and equipment on and off those farms to contain the disease. Active confirmed properties have yet to be depopulated, cleaned, and have their restrictions lifted.
Source: www.biosecurity.govt.nz and tvnz.co.nz 1 News 7 Nov 2020
This article is featured in Harcourts' Lifestyle & Rural Property Focus, Issue 4 2020.