More than $50,000 has been donated to New Zealand hospice services around the country in the first round of the Harcourts Foundation funded, Hospice NZ Grants Programme.
The Harcourts Foundation established the unique programme alongside Hospice NZ in July this year. The primary goal of the Grants Programme is to assist member hospices with funding for key projects that directly benefit the people using hospice services in the local community.
Harcourts CEO Chris Kennedy says it is extremely pleasing to see the first grants be distributed to hospices around the country.
"It's a privilege to be able to assist New Zealand hospices. I personally am in awe of the work they do, as is everyone who has been touched by hospice and their incredible teams.
"And now, to see the grant actually in action, and to help these individual organisations fund some crucial initiatives is fantastic."
Hospice NZ CEO Mary Schumacher says, "We're very grateful to the Harcourts Foundation and to Harcourts teams throughout New Zealand for working with us on this unique programme. These grants will make a real, tangible difference to people using hospice services, and will help ensure Hospice care remains free of charge. It's a wonderful initiative."
The first Hospice NZ Grants Programme grants are:
Hospice Whanganui, $10,000 towards a new car, enabling the community nursing team to visit people living in rural areas
Arohanui Hospice, Palmerston North, $10,000 towards re-flooring bathrooms in the inpatient facility
Totara Hospice South Auckland, $10,376 for four syringe drivers to provide people with relief from pain, and lock boxes to house the pumps
Hospice Waikato, $7,442 for three electric beds for use in the community, supporting people to remain in their own homes
Rotorua Community Hospice, $6,976 for 14 lock boxes and two syringe drivers
Otago Community Hospice, $6,064 for two electric beds, providing comfort for people staying in the inpatient unit
In addition to the commencement of the Hospice NZ Grants Programme, many Harcourts franchises around the country will continue to assist their local hospices, both financially and through volunteer work.
Harcourts Foundation ambassador Emma Revell says Harcourts teams from around the country are humbled to be supporting Hospice NZ.
"Our Harcourts values are: People First, Doing the Right Thing, Being Courageous; and Fun and Laughter. We believe these align perfectly with Hospice NZ's philosophy of helping people to live every moment in whatever way is important to them."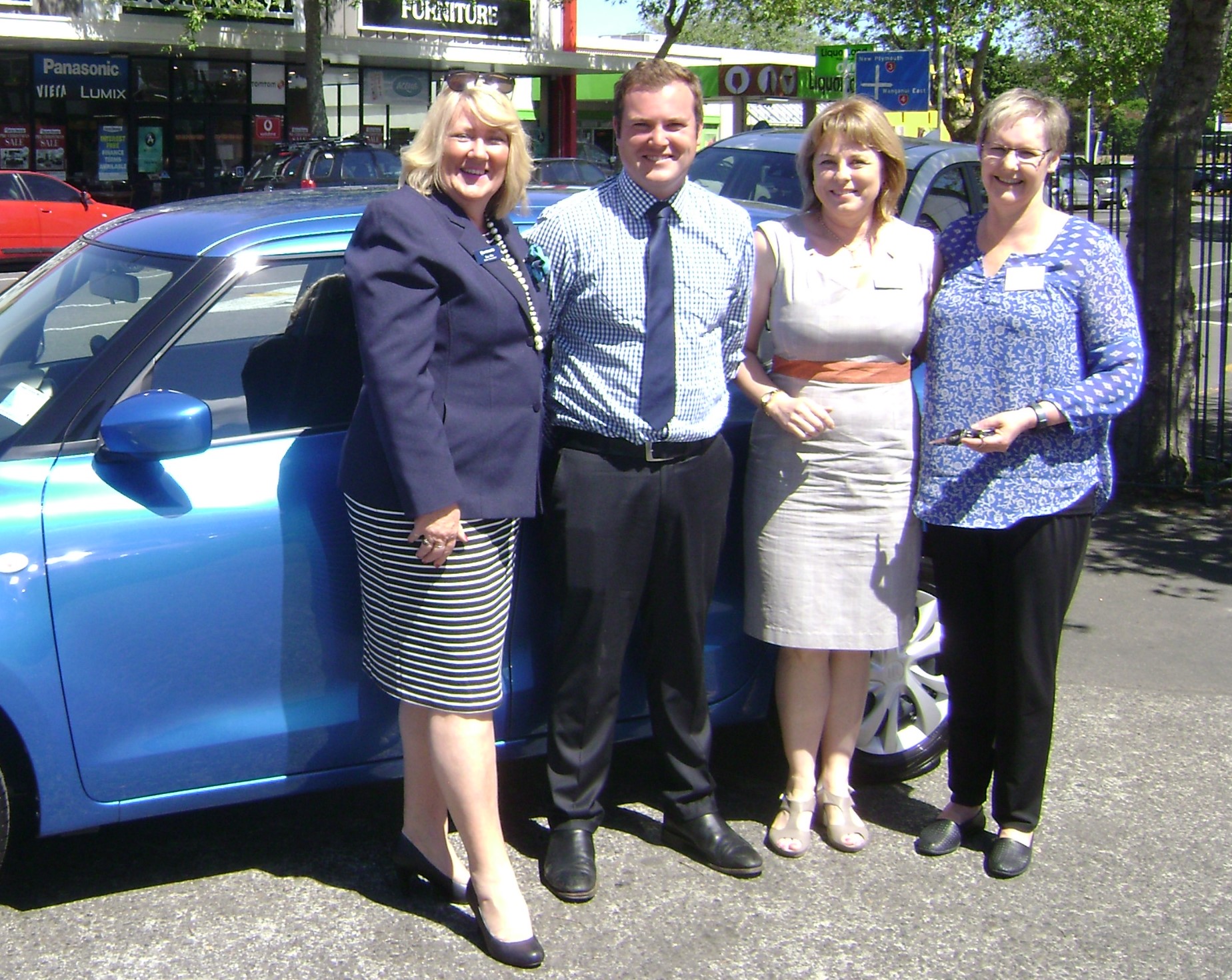 Harcourts Whanganui with the staff of Hospice Whanganui and their new car.