Christine and Kevin Seymour, business owners of Harcourts Port Realty, are in growth mode. The couple expanded their coverage of the Franklin region with the official opening of Harcourts Waiuku earlier this month.
Christine and Kevin have formed a new company, Port 201, with Kim-Maree Osborne and Kay Wain. With a highly successful office in Pukekohe and many of their sales consultants active in the Waiuku area, Christine and Kevin have wanted to expand into the area for some time. Taking Kay Wain and Kim-Maree Osborne on board has enabled the pair to do just that.
"Kim-Maree has an outstanding reputation as a top sales consultant and business owner in Waiuku," says Christine Seymour, "with a real passion for sales and the Harcourts brand. Kay has been working with Kevin as a sales associate for some time now and is also a talented interior designer. Thanks to Kay's design skills the new office looks fantastic."
Waiuku is steeped in history and is rapidly expanding as more Aucklanders discover what a desirable place it is to live, with its beach and country feel.
"Harcourts Waiuku is ideally positioned to meet the increased interest in rural and lifestyle properties that we've been seeing around the country," says Harcourts Managing Director, Bryan Thomson, "especially with such an experienced team at the helm."
The Waiuku office has been active since February but has been undergoing a refurbishment, retaining the original brick walls and high ceilings but with a modern industrial flair. Port 201 will open an office in Clarks Beach later this year.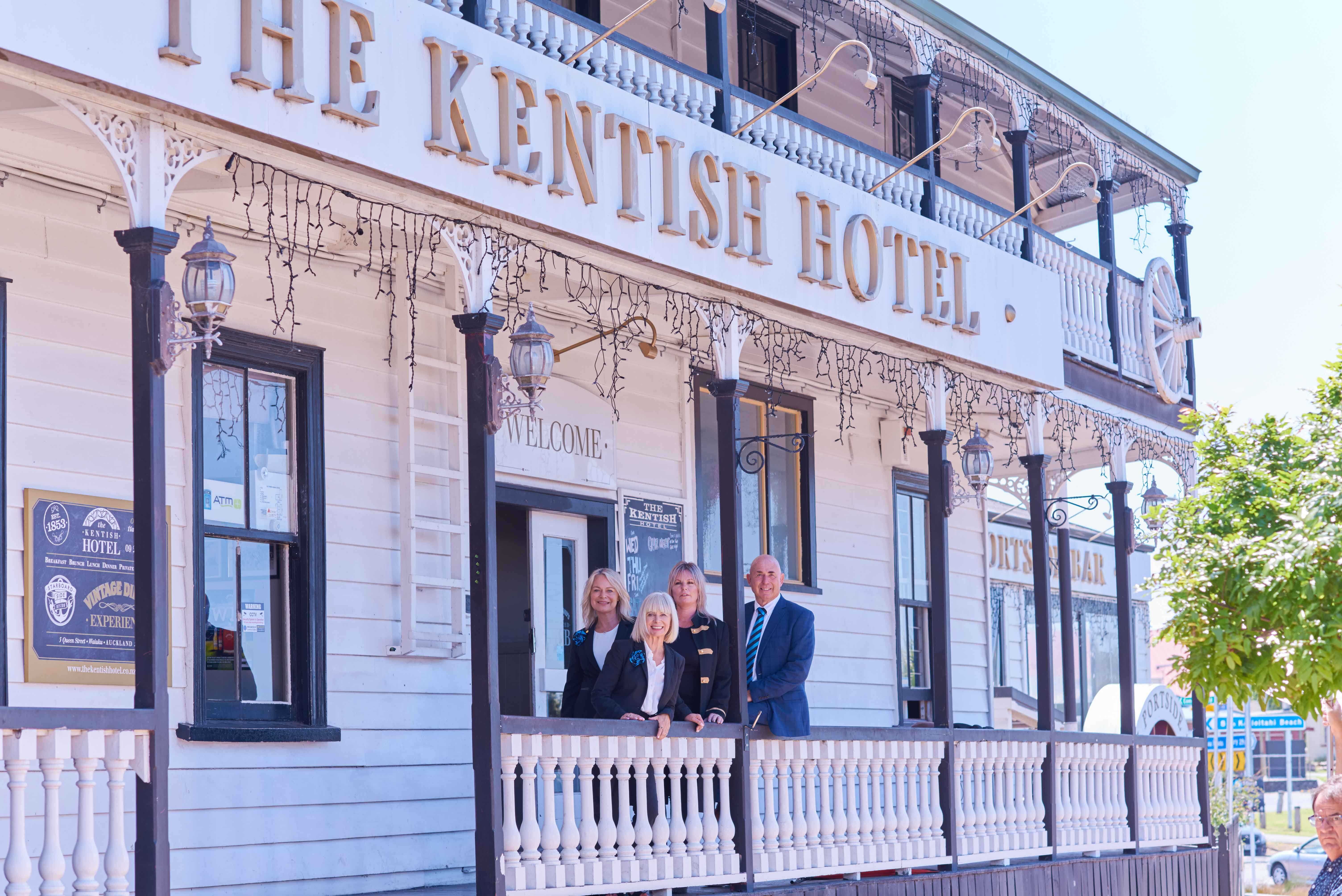 Harcourts Waiuku business owners Kay Wain, Christine Seymour, Kim-Maree Osborne, Kevin Seymour